WHEN IN A CRISIS, ARE YOU A ROCK OR a river?
Innovation in a time of crisis is a lot like a river… As the river swiftly flows, let's say it suddenly encounters an enormous boulder directly in its path. What does the river do? Does it stop? Does it give up its forward progress? No way. It continues around it, carves out a new route, or cuts right through it. The idea is it never stops. It finds a way. It relentlessly moves forward. The river of innovation just keeps flowing.
Similarly, when a bold church, team, or leader hits an unforeseen obstacle of a key challenge or crisis, that doesn't stop them—they find the wisest way to move around it or through it, even if it means carving a totally new path. The chaotic flood from the crisis in no way dampens their internal fire or hinders their sparks of curiosity. They never stop. They find a way. They relentlessly move forward.
"Dr. Marcus Bieschke is a dynamic leader and facilitator in innovation, creativity, strategy, and culture. He brings fresh thinking and years of experience to tackle some of today's most challenging issues facing non-profit leaders. Working alongside Marcus for over 9 years, I saw first-hand the strength of his knowledge-base, skill set, emotional intelligence, and the results he can deliver for your organization. He led our teams into becoming one of the highest-rated 'best workplace cultures,' and the leading innovative culture within our larger organizational family. My leadership effectiveness increased 10x through the mentoring I received from Marcus and prepared me to effortlessly step into my next two promotions  into Executive Leadership. He can help take you or your organization to the next level and to break through whatever barriers may be holding you back."
Kurt Von Eschen
Executive Lead of Ministries
BattleCreek Church
"I worked on staff under Marcus' leadership during a pivotal and transitional moment in our organization's history that required us to think and problem solve in what, for many of us, was unknown territory. Marcus created an environment and provided the practical tools that led to innovative, 'blue sky,' Spirit-inspired thinking that helped us achieve goals we previously thought were unreachable. His belief that innovation is not a talent that is only available to the "creative" types, but rather, an integral part of how we were all created, allowed the whole staff to take ownership of the organization's future."
Nuree Kim
Creative Director
ThreeThird Creative
"Marcus' leadership, commitment to integrity, and passion for innovation created a space where I could grow and flourish as a leader. He established a culture that allowed people to ask questions, explore new ideas and take risks. His wisdom and insight gave me sure footing during seasons of challenge and uncertainty. I am confident Marcus can bring practical insight and real solutions to your church's or board's most perplexing challenge."
Pamela Howell
Executive Director of Worship Arts & Communication
Christ Church
"I have known Marcus for over 10 years, and he has consistently been a leader of strength, integrity, and character. Marcus's balance of leadership and cultural development is one of the best I know of. He pursues kingdom values and team unity in a way that inspires both personal and professional trust with everyone he works with. His deep knowledge and simple yet sophisticated perspective will be a God-send to any team, board, or senior leader in a jam."
Dave Rider
President
Rider Leadership Solutions
"Marcus is a brilliant innovator that brings a theologically-solid mindset and Harvard-honed deep thinking to solve complex problems. He has led both turn-around and new initiative successes across our church. It was a joy to serve alongside him and under his servant-leadership for nearly a decade as a part of Willow Creek Community Church of Crystal Lake's Leadership Advisory Council."
Doug Murphy
Dean of Operations and Strategic Educational Initiatives
Moody Bible Institute
"I have been in an advisory relationship with Marcus over the past several years. Marcus provides sound insight into church issues such as innovation, leadership, and succession planning. But more importantly, Marcus is adept at asking the right questions to spark a team to thought and action.
I believe Marcus' practical experience and discernment would benefit your church in whatever challenge you are facing."
Greg Davis
Former Director of New Product Development
Sage Products, A Stryker Company
"Having worked personally with Marcus on developing and executing a comprehensive and successful long-term fundraising program for our church, Willow Crystal Lake, there is no one I would rather partner with when navigating this very critical and sensitive piece of church strategy."
Don Greetham
Vice President of Finance
Sunset Logistics, LLC
Ecclesiology matters.
When it comes to the Church, I have a unique perspective grounded in bold theology. Great churches COME and GO—literally. They are attractional and incarnational. They gather and scatter. Most often that's because great leaders hear Jesus' profound proclamation of "As the Father sent Me, so I send you" (John 20:21) and realize that Jesus' incarnational model (John 1:14) is nothing short of our incarnational mandate (1 Co 12:27). They recognize and respond to the purposeful dance as seen in the Book of Acts to both "Come & See" and "Go & Be." Not learning and leading from this framework is, frankly, why the church in the Northern and Western Hemispheres is generally in sharp decline, but the Church in the Southern and Eastern Hemispheres is experiencing dramatic growth. When the model of the local church becomes excessively institutional, mechanical, hierarchical, and inward-focused, its impact inevitably withers and its legacy fades. Such churches become morgues with steeples on top. But when bold leaders ensure the proper balance or, better yet, the proper harmony between coming and going, they ensure the relentless perpetuation of God's grand, real, and robust, life-giving redemptive movement—the Body of Christ. To help you, your leadership team, and your church embody this holy reality–for Christ's sake–is my heart's desire.
Harvard Business School
Program for Leadership Development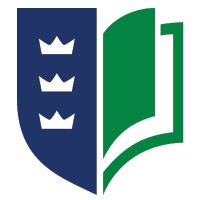 REGENT UNIVERSITY
Doctor of Strategic Leadership
Dallas Theological seminary
CERTIFICATION
Certified Personal Transformational Leadership Coach
WCCC Executive Team
Lead Pastor, Willow Crystal Lake
Launch & Lead Pastor, Willow Huntley
Put Marcus on your team
Your church needs someone who is patient enough to understand your unique circumstances, someone with the experience to guide through uncertainty, and someone with the theological foundation to ensure that your path forward is aligned with God's vision for the Church. Schedule an appointment today to learn how Marcus can help your church into a new season of ministry.